Are you looking for a fun way to get your guests engaged and entertained at your next party? Why not try a karaoke contest?
In this post, we'll give you tips on how to run a karaoke contest that will have everyone singing along. Let's get started!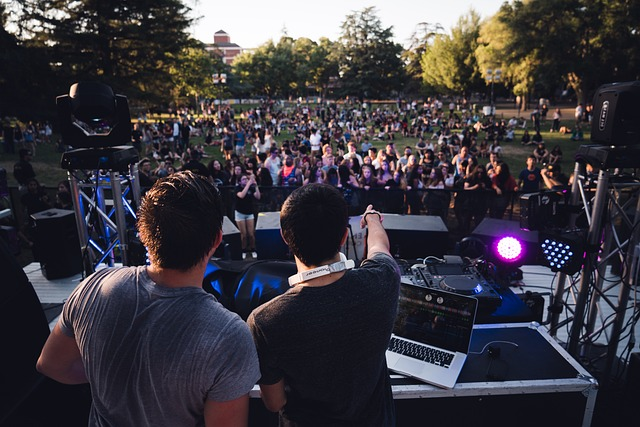 Image credit: pixabay.com
Select Impartial Judges
Karaoke contests are a great way to liven up any party, and they can be a lot of fun for both the participants and the audience. However, if you're planning on running a contest, it's important to select impartial judges.
This means avoiding friends or family members of the participants, as they may be tempted to show favoritism. Instead, try to choose people who are well-known and respected in the community.
Additionally, it's essential to make sure that the judges are familiar with the contest rules before the contest begins. This will help to ensure that the contest is fair and run smoothly. With a bit of planning, you can ensure that your karaoke contest is a success!
Also Read: How Do Karaoke Machines Remove Vocals?
Establish The Rules And Print Out Copies For All Participants
A karaoke contest can be a fun way to liven up any party or event. However, before you start belting out your favorite tunes, it's essential to establish some ground rules.
First, decide how you will select the winner of the contest. Will it be based on audience votes, or will a panel of judges be used? Once you've decided on the criteria for victory, be sure to print out copies of the rules and distribute them to all of the participants.
This will help to ensure that everyone is on the same page and avoid any confusion or arguments later on. With the rules in place, all that's left to do is let the good times roll. So grab the microphone and get ready to show off your vocal chops!
Promote Your Event Inside The Venue With Banners, Posters, Fliers, Table Tents, And Other Graphic Materials
Karaoke nights are a great way to bring in a crowd and get people singing and having fun. But if you want to take your karaoke night to the next level, why not host a karaoke contest?
By promoting your event with banners, posters, flyers, and table tents, you can attract even more attention and get people excited about competing. To run a successful contest, be sure to set up clear rules and prize categories.
You'll also want to promote the event inside the venue so that people are aware of it when they arrive. By taking these steps, you can ensure that your karaoke contest is a fun and successful event.
Also Read: Do Karaoke Machines Have an Auto-Tune?
Set Up All Equipment And Check The Sound System
Running a successful karaoke contest takes more than just putting on some music and letting people sing. There are several key considerations that need to be made in order to ensure that most contests run smoothly.
First, all of the equipment must be set up correctly and tested to ensure that there are no technical problems. Second, the sound system must be properly calibrated so that the singers can be heard clearly by the judges and audience. By taking care of these details, you can ensure that your karaoke contest will be a fun and entertaining event for everyone involved.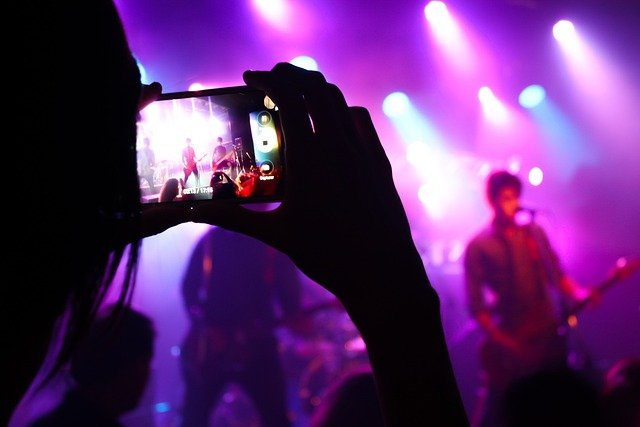 Image credit:pixabay.com
Sign In And Sing
Karaoke is a beloved pastime for people of all ages, and hosting a karaoke contest is a great way to bring people together for a fun and festive evening. If you're thinking of hosting a karaoke contest, there are a few things you'll need to do to ensure it's a success.
First, you'll need to set up a sign-in sheet where contestants can register their names and song choice. You'll also need to provide a list of songs for people to choose from, as well as any contestant and contest rules or guidelines.
Once everyone has registered, it's time to start the contest! Encourage everyone to get up and sing their heart out, and be sure to cheer on all the performers.
At the end of the night, award prizes to the best and professional singers and have everyone vote on their favorite performance. With a bit of planning and preparation, your karaoke contest is sure to be a hit!
Also Read: The Best Emo Karaoke Songs Of All Time
Announce The Third-Place Winner First, Followed By Second Place, And Ending With The First-Place Winner
Running a successful contest can be a bit of a challenge. One key element is the order in which the winners are announced. Many people make the mistake of announcing the first-place winner first, followed by the second and third-place winners.
However, this can often lead to an anticlimactic ending, as the third-place winner is quickly forgotten once the first-place winner is announced. A better approach is to announce the third-place winner first, followed by the second place, and ending with the first-place winner.
This ensures that everyone has a chance to celebrate their success, and it builds up to a truly exciting finale. With a little planning and attention to detail, you can ensure that your next karaoke contest is a resounding success.
Also Read: How Do Karaoke Machines Remove Vocals?
Frequently Asked Question
How Do You Judge Karaoke?
Karaoke is one of those things that can be either really amazing or really terrible. There are a lot of factors that go into making a good karaoke performance, and it can be tough to judge whether someone is doing well or not. However, there are a few key things to look for.
First, does the performer have a stage presence? Are they engaging with the audience and having fun? Second, is the performer staying on key? A good karaoke singer will be able to hit all the right notes, even if they're not technically perfect.
Third, how is the performer's energy level? An excellent karaoke performance should be full of energy and excitement. These are just a few of the things to keep in mind when judging karaoke.
Also Read: 12 Best Elton John Karaoke Songs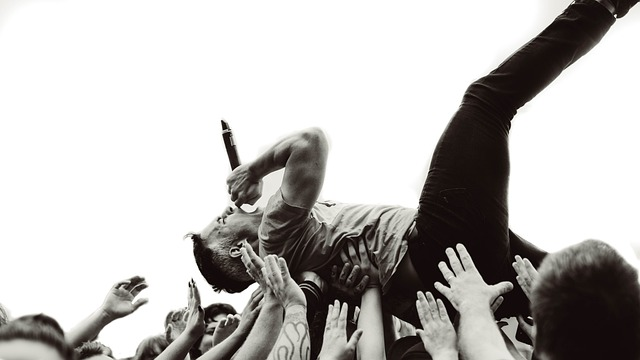 Image credit:pixabay.com
Conclusion
By following the steps outlined in this blog post, you can ensure that your karaoke contest runs smoothly and is enjoyed by all who participate ate your karaoke party. With a little planning and preparation, you can host a fun and successful karaoke contest that will be remembered long after the last note is sung. And who knows, maybe you'll discover the next big karaoke star in your own living room!