Karaoke is a great way to have fun with friends and family. It can also be a great way to relieve stress. But, if you've never done karaoke before, it can be a little daunting. Here's how to do karaoke on Zoom so that you can have the best time ever!
Create A Zoom Account
If you want to make your next karaoke night a little more interesting, why not try doing it over Zoom? Zoom is a video conferencing tool that makes it easy to connect with friends and family members from anywhere in the world. However, it's super simple to set up and use. First, you'll need to create a Zoom account. Once you have an account, log in and click on the Create a meeting button.
Also Read: What Is The Best Adult Karaoke Machine for Business?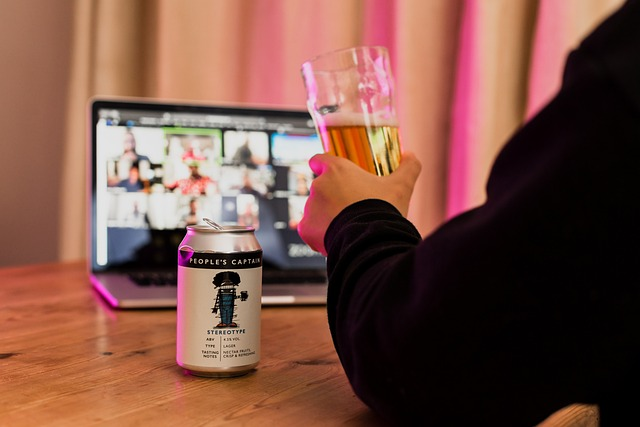 Image credit:pixabay.com
Invite Participants
To share your karaoke performance with others on Zoom, you'll need to invite them to join your meeting. You can do this by sharing a link to your meeting with participants. Once they click on the link, they'll be prompted to join the meeting.
You can also share your screen with them so they can see your lyrics. Even if you're not the best singer, karaoke is a great way to connect with friends and family. So go ahead and give it a try!
Also Read: 12 Best Elton John Karaoke Songs
Find A Song On YouTube Or A Karaoke App
Another significant step in how to do Karaoke on Zoom is to find a song on YouTube or another video-sharing site. There are tons of karaoke versions of popular songs available. Once you've found a song you want to sing, start the video and turn on your microphone.
When the song starts, start singing along! If you don't want to use YouTube, there are also several karaoke apps available. Some of these apps allow you to search for specific songs, while others provide a library of popular karaoke song tracks.
Once you've found an app you like, download it and open it up. Then follow the instructions on how to start singing! Karaoke is a great way to add some fun to your next Zoom call. With a little preparation, anyone can do it!
Start A Meeting
If you want to do karaoke on Zoom, the other thing you need to do is start a meeting. If you are hosting the meeting, then you'll need to create a meeting. If you are joining a Zoom meeting that someone else has already created, you can skip this step.
Once you have the meeting started, it's time to turn on your microphone and start singing! If everyone in the meeting is muted, you can either turn off the mute function for everyone or ask the host to unmute everyone. If you are using a mobile device, you may need to join the meeting with karaoke videos so that everyone can see and hear you.
Add Participants To The Meeting
On the free plan of Zoom, you may only host a meeting for 40 minutes. If there are 3 participants in the meeting, each person will be able to sing for about 13 minutes. However, if you upgrade to a paid plan, you'll be able to have an unlimited number of participants and an unlimited amount of time.
To add participants to the meeting, click on the participants, zoom meeting link icon at the bottom of the screen. Then, click on the Add Participants button. A new window will pop up where you can enter the email addresses of the participants you want to invite.
Once you've done with the participants, click on the OK button. The people you've invited will now receive an email with a link to join the meeting. When they click on the link, they'll be added to the meeting, and they'll be able to start singing!
Also Read: 12 Best Justin Bieber Karaoke Songs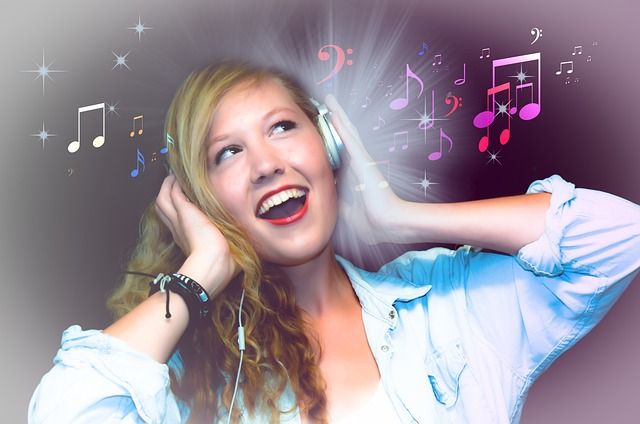 Image credit:pixabay.com
Share Your Screen And Check The Audio
To share your screen, click the Share Screen button at the bottom of your Zoom window. A pop-up window will appear with several options for sharing your screen. Select the screen you want to share.
If you have multiple monitors, select which monitor you want to share. You can also choose to share a specific application window. Click Share. Your participants will now be able to see whatever is on your screen! Check The Audio:  Now that you're sharing your screen, it's time to check the audio.
Click the microphone icon in the bottom left corner of your Zoom window and make sure your microphone is muted. Then click the up arrow next to the microphone icon and select Test Speaker & Microphone from the drop-down menu. A new window will open with a sound wave diagram and a recognition of your speaker and microphone.
If you see green bars next to each item, that means your audio is working properly! If you don't see any green bars, try selecting a different microphone from the drop-down menu or troubleshooting your microphone according to Zoom's instructions.
Also Read: 12 Best Wedding Karaoke Songs
Stop Sharing Your Screen When You're Done
As anyone who's done online karaoke parties on Zoom knows, it's important to stop sharing your screen once you've finished singing. Otherwise, everyone else on the call will be able to see your screen, and that can be really distracting.
So, once you've finished your song, make sure to hit the stop sharing orange button. That way, everyone can focus on the next singers, and you won't have to worry about people seeing your screen.
Frequently Asked Question
What's The Best Way To Do Virtual Karaoke?
There are a few things to consider when planning a virtual karaoke session party. First, you'll need to choose a platform that will allow everyone to join in the fun. Zoom, Skype, and Google Hangouts are all great options.
Once you've chosen a platform, you'll need to select a song list. If everyone is unfamiliar with the songs, it might be helpful to choose well-known hits that are easy to sing along to.
You can also encourage guests to request their favorite songs in advance. Finally, make sure to have some fun karaoke accessories on hand, like tambourines, maracas, or streamers. With a little planning, your virtual karaoke party is sure to be a hit!
Also Read: 12 Best Adele Karaoke Songs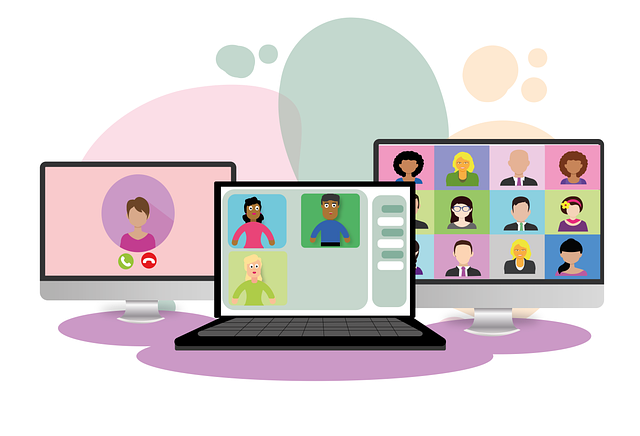 Image credit:pixababy.com
Below is a table that shows How To Do Karaoke On Zoom:
| Steps | Instructions |
| --- | --- |
| Step 1 | Open Zoom and start a meeting. |
| Step 2 | Enable "Original Sound" in Zoom's audio settings to ensure high-quality audio playback. |
| Step 3 | Set up a karaoke system using a separate device, such as a phone or tablet, to play the instrumental track and a microphone to sing into. |
| Step 4 | Share your screen with the karaoke video or lyrics on it. |
| Step 5 | Mute yourself and other participants to avoid background noise. |
| Step 6 | Start the instrumental track and sing along using your microphone. |
| Step 7 | After singing, unmute yourself to receive applause and feedback from other participants. |
What is the karaoke app for Zoom?
Karaoke on Zoom is an app that allows you to host virtual karaoke nights with your friends and family. With this app, you can easily create a special room for singing and jamming out to your favorite tunes. Invite up to 100 people into the room, choose from over 30,000 songs in the library, customize background visuals, and more! 
You can even record yourself singing so you can remember all those fun moments. It's perfect for any occasion whether it be a birthday party or just some much-needed relaxation after a long day. So what are you waiting for? Get the karaoke app for Zoom today and have some fun with your loved ones!
How do you host a karaoke party in Zoom?
It's easy! All you need is a good internet connection, the Zoom app installed on your device (or access to their website), and some great karaoke tunes. To get started, invite all of your friends who are interested in joining the party by sending out an email or text message with the Zoom link they'll need to join. Once everyone has joined, it's time to start selecting songs! 
You can either pick out popular ones together or let each person choose their own. Once you've got the songs picked out, make sure everyone is ready by doing a soundcheck. Then it's time to start singing! Have fun belting out your favorite tunes and enjoy having a mini-karaoke night with your friends right from home.
How do you share music and voice on Zoom?
For starters, you'll need to make sure your computer has audio output capability. You can share music or sound clips from a laptop or desktop computer by selecting 'Share screen' from the meeting's top toolbar and then clicking on the 'Share Computer Sound' button. 
This will broadcast all the audio that is coming out of your computer speakers into the Zoom call, allowing everyone in attendance to hear it. If you would like to play a live instrument or sing during a call, you can connect an external microphone to your laptop or desktop and use the same steps as above with Computer Sound selected. With these simple steps, you can now easily share music and voice on Zoom! Enjoy!
Can two people sing at the same time in Zoom?
Yes, Zoom does support two people singing at the same time. To do this, you need to ensure that both singers are in the same room and using the same microphone or sound card. Additionally, you may need to adjust your audio settings so that Zoom is picking up both sound sources. 
This might include increasing or decreasing your input volume, setting different noise cancellation levels for each source, and changing the output level of your speakers or headphones. With a few minor tweaks, you can make sure that everyone hears both voices clearly when singing together in Zoom!
Can I use two microphones with Zoom?
Absolutely! This allows you to capture more of the audio in your Zoom meetings. You can set up two different microphones to pick up sound from different directions, which will give a fuller and richer sound quality. Depending on what type of microphone you use, you may need an audio mixer or interface to connect them both to your computer. 
If this is the case, it's important that you have all the necessary cables and connectors ready before connecting multiple microphones. Once everything is connected, simply adjust the settings on Zoom so that both mics are detected. With two microphones set up for your Zoom meetings, you'll be able to record crystal-clear audio for everyone involved!
What is karaoke etiquette on Zoom?
When karaoke-ing on Zoom, there are a few simple rules to keep in mind:
Respect other peoples' songs and singing. Everyone should have the opportunity to enjoy their performance without being interrupted or judged, so please be courteous at all times.
If you're joining a public karaoke event, it's important to mute your microphone when you're not singing. This will help prevent audio feedback from disrupting everyone else's fun.
If you're hosting a private karaoke party, try setting up two separate rooms: one for singing and another for watching/listening. This way, those who prefer just listening won't feel overwhelmed by the sound of multiple people singing at once.
If you're taking a turn singing, try to pick songs with lyrics that are appropriate for all ages and backgrounds. This will ensure everyone can enjoy the performance without feeling uncomfortable or out of place.
By following these simple rules, you can make sure your Zoom karaoke experience is enjoyable for everyone! Have fun singing!
What are the duties of a karaoke host in Zoom?
As the host, you will be responsible for setting up the Zoom call, inviting participants to join, and providing technical support as needed. You will need to select songs that are appropriate for the group and provide an exciting atmosphere so everyone can sing along and have fun! Additionally, you will be expected to lead the gameplay, ensuring that all players participate in each round and that no one feels left out. 
Finally, it's important to keep track of the score during a game and make sure everyone is having a good time! Being a karaoke host in Zoom can be a great way to bring people together for some much-needed fun and entertainment. With a little bit of practice and preparation, you can create an amazing karaoke night that everyone will remember!
What makes karaoke fun on Zoom?
Well, it's the perfect way to bring some joy and laughter into your home. Plus, you don't need any special equipment – just a computer with a webcam and microphone! And since you can pull up all sorts of karaoke songs online, there's no limit to what you can sing and have fun with. 
Best of all, singing your favorite tunes with friends or family is an ideal way to connect in these challenging times. So why not give Zoom karaoke night a try? It's sure to be a hit!
Conclusion
Now that you know how to do karaoke on Zoom, there's no reason not to try it out! It's a great way to have some fun with friends and family or even strangers.
So go ahead and give it a shot – you might be surprised at how much fun you have. And who knows, maybe you'll even discover a hidden talent for singing!