Nothing beats belting out your favorite tunes, whether you're singing a beloved classic in the shower or throwing together a karaoke party with your friends. Luckily, there are free karaoke software products available online that will give you the perfect platform to rock out without breaking the bank.
In this blog post, we will introduce readers to the best free karaoke software: Top 12. This will help them to start having their singing session at home or on the go in no time!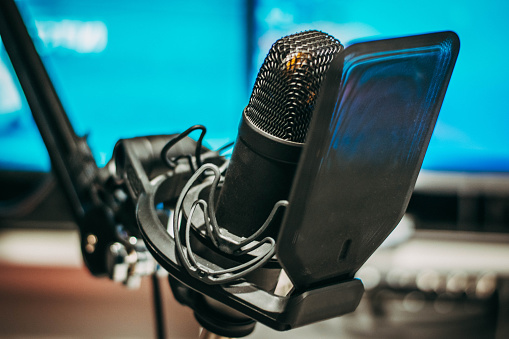 Image credit:pixabay.com
Karaoke One
Karaoke One is by far one of the best free karaoke software available. With over 1000 free karaoke play songs to choose from and full-screen mode for an immersive experience, it's the perfect tool for impromptu singing sessions.
However, it offers a professional sound system with accurate time pitch adjustments, reverb and echo effects settings, and voiceovers to add a truly personal touch. The lyrics are synced flawlessly with the music, so you can be sure that your rendition of Abba's "Dancing Queen" will sound just like the original.
Also Read: 12 Best 90s Karaoke Songs
KaraFun Player
KaraFun Player is an excellent option if you're looking for karaoke software that won't cost you anything. It has an extensive library of over 40,000 songs, and users can create playlists for their custom music collections and adjust audio settings to suit their sound preferences perfectly.
The software also includes vocal effects such as reverbs and echo that can further liven up performances. In addition, with options like HD graphic equalizers, pitch adjustments, and timed lyrics display, singers have the tools they need to put on a great show.
Karaoke 5
Karaoke 5 is definitely one of the top contenders in the world of free karaoke software. It's great for new and experienced singers, providing options like volume control, customizable playlists, and an auto-cue feature so you can get right into the vocals.
The software is also straightforward, featuring a clean user interface with drag-and-drop functionality, allowing users to organize their karaoke app files quickly. Additionally, it supports over 35 karaoke songs and can access almost any karaoke app file.
Also Read: 12 Best Karaoke Songs For Kids
Tune Prompter
If you're looking for free karaoke software, Tune Prompter is an excellent option. It's straightforward to use and provides a convenient library of over 20,000 freely available songs. Additionally, it's designed to integrate perfectly with social networking sites such as Facebook and Twitter so you can easily share your performances.
In addition, one can record and save custom video recordings directly to your computer's hard drive or export them to YouTube and other popular video-sharing services. There are several different play modes available, and the software also keeps an accurate score in most games.
Kanto Karaoke
Out of the best free karaoke software, Kanto Karaoke holds a special place in the hearts of many users. It supports multiple audio formats, including MP3+G, WAV, and MID. With its sleek and intuitive user interface, you can easily create playlists and change the key or tempo of your favorite songs.
The Lite free version of the program is excellent for creating oral party mixes with up to 50 songs at any given time. But if you want more selection, you can upgrade to Pro Unlimited, where you can access an online library with over 24000 titles plus new releases daily! Furthermore, it includes options for recording yourself singing to keep track of your progress over time and keep your friends entertained with old performances.
Also Read: The Difference Between Videoke And Karaoke
Image credit:pixabay.com
CDG Plug-In For Winamp
Winamp's CDG plug-in is the ultimate free karaoke software for anyone looking to have quality sing-along time. It features an easy-to-use interface and a wide selection of popular songs across genres and decades.
With its powerful karaoke capabilities, you'll get high-quality sound with impressive instruments and vocals every time you start singing. CDG also makes it super fun by supporting manual lyrics display and automatic scrolling lyrics with synchronized music.
PCDJ Karaoke Software
PCDJ Karaoke Software is an excellent choice for those who want to sing Karaoke without incurring the costs associated with professional programs. This software is easy to use and provides a variety of song libraries, with 50,000+ tracks in the karaoke library alone.
Additionally, the mixing console allows you to customize sound effects and mix songs like a DJ. With PCDJ Ultimate Karaoke Software, you can also access helpful editing tools that let you fine-tune your performance – such as adjusting pitch and running vocal remover tools.
Also Read: What Features To Look For In A Karaoke Machine?
Siglos Karaoke Professional
Regarding free best karaoke software, Siglos Karaoke Professional is the clear winner. It offers an extensive library of classic and modern karaoke tracks, powerful, customizable options, and a user-friendly interface. With its detailed reporting system, you can easily keep track of all your singing sessions while also collecting important data such as pitch accuracy, song selection, and duration.
Winamp Karaoke
Winamp Karaoke is quickly becoming the go-to free karaoke software for many users, thanks to its range of features and ease of use. It's packed with useful functions for singers, including the lyric display and instant replay, as well as a vast library of songs from different genres.
The key features are its compatibility with the Windows operating system, its ability to store audio files in multiple major file format support, live effect processing, and support for various microphone inputs.
ARIA Karaoke
ARIA Karaoke is an excellent free karaoke software option, making it no surprise that it made the list of the Top 12. ARIA's user interface is intuitive and adaptable to any language, giving singers worldwide a platform to showcase their unique talents. It also works with YouTube, allowing users to access its vast library of song options through its advanced karaoke player.
Also Read: Are karaoke machines worth it?
Select A Track Burner
Select a track Burner is the ideal free karaoke software for everyone, regardless of skill level. It has a wide range of features that make it easy to create high-quality karaoke tracks. Using the program's simple user interface, you can customize and save your music playlists before burning them onto a CD or DVD.
Karaoke Anywhere
If you're looking for the best free karaoke software, look no further than just Karaoke Anywhere. This powerful software is easy to use and allows anyone to create a karaoke experience in no time.
With over 12 million songs available and thousands of venues around the world, you can turn any night into a memorable performance. It also has real-time live lyric support, incredible visuals and sound effects, HD sound quality, multimedia player support, and an online lyrics library.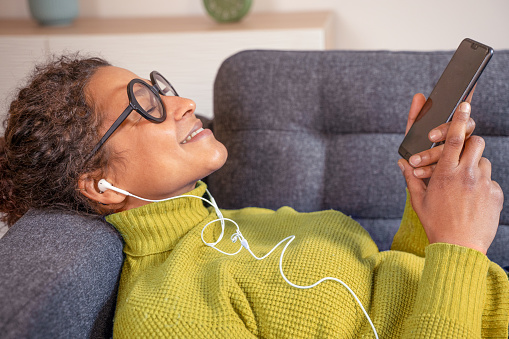 Image credit:pixabay.com
What is karaoke software?
Karaoke software is a computer program designed to allow users to sing along with their favorite songs. The software functions as an accompaniment, providing track music, vocal tracks, and lyrics. A typical karaoke setup consists of two components: the karaoke player (the software) and the microphone for singing. 
Some karaoke players can also be connected to hardware such as a TV or sound system for an even bigger sound. Any user can create their own unique versions of their favorite tunes by inputting song lyrics and melodies into the program's library. With this customizable feature, singers can personalize popular hits for any occasion! Whether it's a birthday party, family gathering, or other special events, karaoke software makes it easy to get everyone singing
What's the best free karaoke app for PC?
If you're looking for a fun and easy way to enjoy karaoke on your PC, there are several great options. Kanto Karaoke is one of the most popular free karaoke apps for PC users, offering an extensive library of songs, as well as tools to customize your karaoke experience. 
You can record your performance and save it as an audio or video file, adjust the tempo and key, and even add background music. Another option is The Voice Toolbox, which offers tons of features like pitch correction and vocal effects. And if you want something more basic but still quite impressive, try MidiKaraoke: The Singer's Studio. 
With this app, you get access to thousands of MIDI files in different genres so that you can start singing right away. All of these apps are free and provide a great way to have fun with karaoke on your PC. So why not give them a try? You might just find your new favorite pastime!
Below is other best karaoke software:
| Rank | Software Name | Description | Supported Platforms | Download Link |
| --- | --- | --- | --- | --- |
| 1 | VanBasco's Karaoke Player | A classic karaoke software that supports MIDI files and can display lyrics in a customizable interface. | Windows | Download |
| 2 | SingSnap Karaoke | An online karaoke platform with a large community of users and an extensive library of songs. | Web | Access |
| 3 | Karaoke Party | An online karaoke platform that allows users to sing with friends and compete against others. | Web | Access |
| 4 | Singa | An online karaoke platform with a large library of songs and support for duets and collaborations. | Web | Access |
| 5 | Midifun Karaoke | A simple karaoke software that supports MIDI files and can display lyrics on the screen. | Android | Download |
| 6 | Karaoke by Yokee | An app that allows users to sing karaoke-style with a wide range of songs and record their performances. | iOS, Android | Download |
Where can I download karaoke software?
If you're looking to belt out some of your favorite George Strait tunes, there are plenty of great karaoke software options available. Whether you want a free download or something more robust with features that let you customize your performance, there is something for everyone.
There are many popular options on the market, so take some time to explore and find one that best suits your needs. From basic software with a simple interface to advanced programs with various features, you're sure to find something that fits the bill. So if you're ready to get singing, start looking for karaoke software today! You won't regret it!
What are the advantages of using karaoke software?
Well, karaoke can be a lot of fun for everyone involved, and it's even more enjoyable when you have quality software to help you out. Using karaoke software can make singing along easier than ever before; not only do you get instant access to thousands of songs, but the software also tracks what key you are singing in and adjusts accordingly. 
This means that if your voice isn't quite hitting the right notes, the software will automatically adjust them so that they sound perfect! Additionally, with most karaoke software programs there is no need to worry about bringing or setting up additional equipment all you need is your computer or laptop and an internet connection! 
And lastly, using karaoke software allows for multiple performers at once, which is a great way to get everyone involved in the singing fun! So if you're looking for an easy and exciting way to bring some karaoke into your next party or gathering, give the power of karaoke software a try! You won't regret it.
What is the Downside of karaoke software?
Karaoke software can be a great way to have some fun with friends, but there are definitely drawbacks that come along with using it. For starters, finding and loading the correct karaoke song files can be a time-consuming task. If you're unfamiliar with music file types like MP3 or MIDI, then you may find yourself confused while trying to get your songs loaded up. 
Additionally, setting up any necessary equipment such as microphones and speakers in order to use the software can be a hassle if you don't already own them. Finally, depending on the version of karaoke software you use, you might need to purchase additional songs or pay for an upgraded package in order to access a larger catalog of songs.
All these factors could potentially dampen the enthusiasm for the karaoke experience. Ultimately, while it can be a great way to have some fun, there are a few drawbacks that come along with using karaoke software.
How to install karaoke software?
The first step is to download the karaoke software. Many websites offer free and paid versions of karaoke software programs, so you can pick the one that best suits your needs. Once you've downloaded it, double-click on the file to install it. The installation process might take a few minutes. After that, you will be able to start using your new karaoke system!
Once installed, open up the software and connect any audio equipment such as microphones and speakers. You can also add special effects like echo or reverb if desired. Now it's time to start singing! Just select a song from the library of available songs and hit play then let those vocal chords soar!
How to convert songs to karaoke software for free?
First, you'll need to find the song you want to convert. You can do this by searching for the artist or title of the song in any popular music streaming service like Spotify or Apple Music. Once you've found the track, download it and save it as an MP3 file on your computer.
Next, open up a free karaoke audio converter program like Audacity. Here you can upload your MP3 file, delete any vocals from the original track and export it as an instrumental version of the song. If you're not sure how to use Audacity, search online for tutorials that show how to edit audio files with the software.
Once you have your instrumental karaoke track saved, you can then load it into your karaoke software. Depending on the program you're using, there will likely be instructions online for how to do this
Conclusion
If you want to enjoy Karaoke without spending money, try one of the free options on this list. All these software programs are available for free download and offer a variety of features that will help you get the most out of your karaoke experience.
So, what are you waiting for? Download one of these programs today and start belting out your favorite tunes!