Karaoke is a prevalent form of entertainment that brings friends and family together for a night filled with laughs and creative fun. Whether you're a seasoned singer or just getting your feet wet in the world of show business, playing karaoke games on the Wii has something to offer everyone.
From rhythm-based tap dance titles to classic singalongs, plenty of great offerings are available for this beloved gaming console. In this blog post, we'll take a look at some of the best karaoke games for Wii!
Image credit:pixabay.com
We Sing the 80s
We Sing the 80s is one of the best karaoke games for Wii gamers out there. It's an ideal choice for those who grew up in the 1980s, as it includes hits from throughout the decade. The video game boasts over 30 classic tracks from some of the biggest names in '80s music, including Whitney Houston, Cyndi Lauper, and Duran Duran.
However, players can compete for solo or connect up to 8 microphones to sing together or have their own private head-to-head duet battles. Adding to the fun are fun co-op modes and dance party modes, so users can join in on other games like Simon Says and Musical Passport, enabling a high-energy karaoke experience with friends or family.
Also Read: Can Karaoke Improve Singing?
The Voice: I Want You
If you want to experience the world of karaoke in all its glory on the Nintendo Wii U, The Voice: I Want You is one of the best games available. It brings the hit TV show to life, allowing players to compete against others and make their way up the ranks to become singing superstars.
Having over 40 chart-topping hits, you can immerse yourself in solo and team performances as you feel the energy of hitting all the right notes. With an intuitive scoring system and coaches for critique and support, this game realistically captures the singing games competition experience so players can nurture their inner star–all from their living room!
We Sing Pop
If you're looking to have a blast and let out your inner diva, picking up We Sing Pop for your Wii is a great choice. It includes 30 top 40 chart-toppers from the likes of Adele, Bruno Mars, Selena Gomez, and more, ensuring that everyone finds something they love to sing along to.
The game tracks both solo and duet performances and allows up to ten people at once for maximum karaoke fun. With beautiful visuals and interactive sound effects that immerse you in each version, it'll be like you're on stage!
Also Read: Can I Hook A Karaoke Machine
Disney Sing It: Family Hits
From high-energy family singalongs to educational games, Disney Sing It: Family Hits packs a lot into a single game. Not just for kids, this karaoke experience is a great way to spend time with your loved ones. Featuring classic sing rock and pop songs from today's hits and treasured classics like "Under the Sea."
This game has five different game modes, which enable you to create solo contests or team up with a partner to share the thrill of singing together. The vocal coach feature allows you to learn basic tonality while having fun in duets or intense sing battles! Engaging and captivating, this karaoke game is sure to make any night lively entertainment.
Sing 4: The Hits Edition
Sing 4: The Hits Edition is one of the best karaoke games for Wii, offering a delightful karaoke experience. It is the fourth title in the top-rated Sing Party franchise, upping the ante with an incredible selection of new songs and features. With its selection of chart-busting hits and family favorite singalongs, Sing 4 gives players hours of quality entertainment with friends and family.
The songs range from old pop classics to current rap and R&B singles, so there's definitely something for everyone. You can even customize your own playlists with tracks saved on your SD card to ensure endless karaoke possibilities.
Also Read: How To Use A Bluetooth Karaoke Microphone?
Karaoke Revolution
Karaoke Revolution is an excellent choice for anyone looking for the best karaoke game experience on the Wii. It offers both a single-player and multiplayer mode, with over fifty songs available to choose from. Players can customize their avatar, tweak singing variables like reverb and pitch correction, as well as sing with their own recorded voice.
The Singing Coach mode can provide players with vocal guidance so they can get comfortable with the songs they're performing. The high-energy visuals and strategic scoring system add to the enthralling gameplay that comes along with Karaoke Revolution. Overall, this game will surely be a hit amongst everyone looking for an entertaining karaoke experience on the Wii.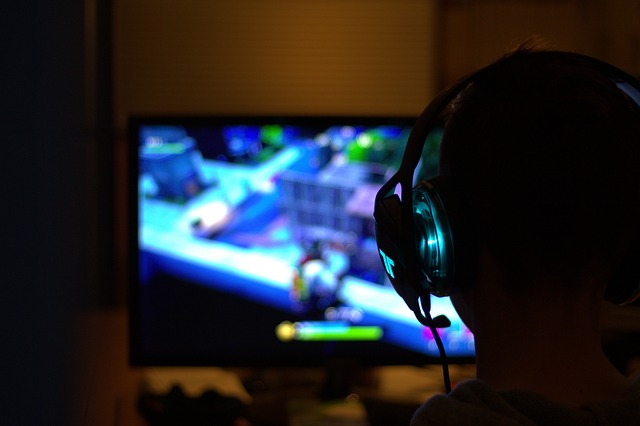 Image credit:pixabay.com
Disney Sing It: Party Hits
Disney Sing It: Party Hits is an ideal karaoke game for fans of Disney music. The game comes with 30 of the best-loved songs from recently popular Disney films, such as "High School Musical" and "Camp Rock."
Players can practice singing along or enter head-to-head battles with a friend for a real karaoke thrill ride. Created for the Wii platform, this top-rated karaoke game will provide hours of musical fun for fans of all ages.
Also Read: How To Setup A Karaoke System With Home Theater
Karaoke Revolution: Glee
Sing with your favorite songs from the hit show Glee with Karaoke Revolution: Glee for Wii. This music game is a great way to sing along or battle it out in head-to-head karaoke party mode. Sing solo or with up to 8 players in group mode and participate in exhilarating vocal exercises that refine the pitch, tone, and power.
Take the performance of a lifetime by singing game hit songs, including Don't Stop Believin, Taking Chances, and many more, as you belt out tunes alongside professionally choreographed dance moves that capture every twist of a classic Glee performance. Immerse yourself into a world of teamwork, friendship, and self-expression with Karaoke Revolution: Glee!
High School Musical: Sing It
Sing It is one of the best karaoke games for the Nintendo Wii, and it's sure to bring you all the fun of a Hollywood movie musical. With this game, you can join stars from High School Musical, like Troy and Gabriella, as they sing and dance through some of the franchise's most iconic songs.
This karaoke offering is great for any fan of High School Musical who wants to join in the singing along with their favorite characters. You get to hear your favorite songs sung by their original artists and have synchronization scoring to measure your voice perfectly to match the music.
Also Read: How To Download Karaoke Songs From Youtube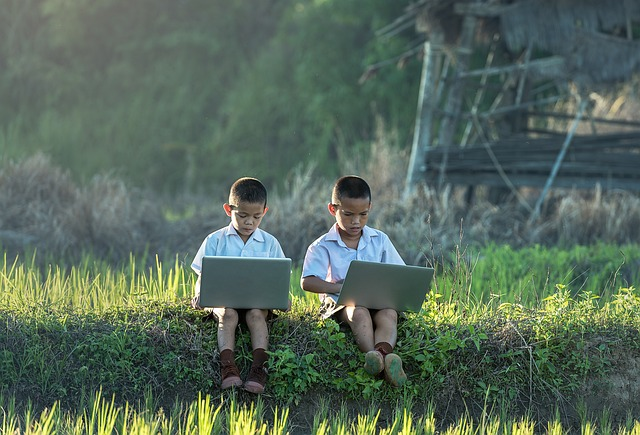 Image credit:pixabay.com
Conclusion
There are many karaoke games available for the Wii system. However, not all of them are created equal.
The games highlighted in this blog post are some of the best Wii offers in terms of features, gameplay, and song selection. If you're looking for a fun game to play with friends or family, any of these games would be a great choice.